The O'Brien Family - It takes a community
June 22, 2017
Imagine you're enjoying a warm summer evening at home in Red Deer.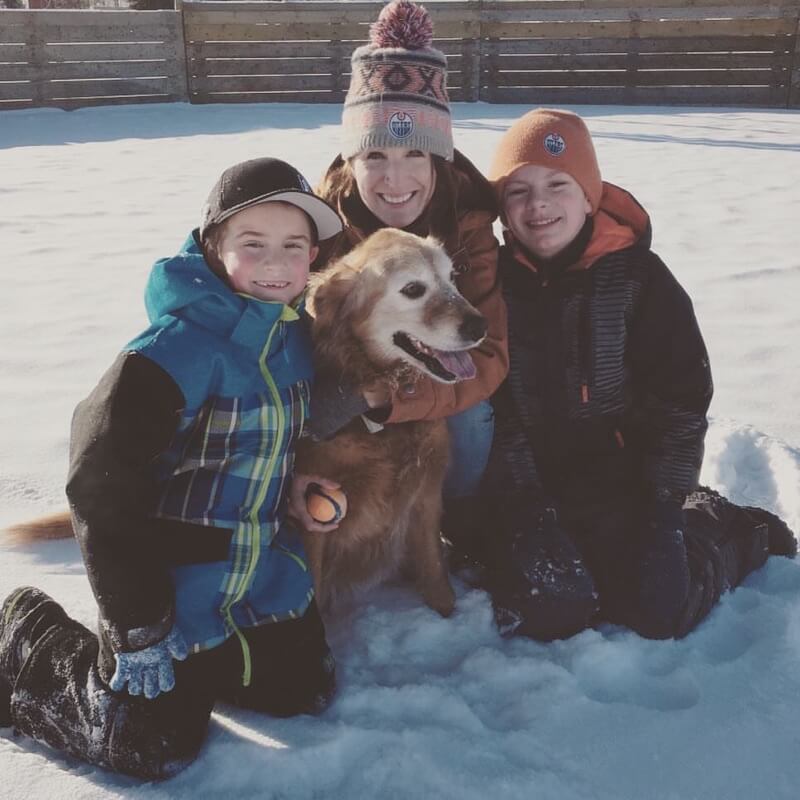 Your eight-year-old is at a friend's house. Your 12-year-old is at an Amazing-Race like, team-building event with peers somewhere in the park system. That's when the nice evening turns dark, the skies fill with swirling grit and the trees bend and snap with the sudden ferocity of the winds.
That's what happened to Red Deer resident Kelly O'Brien – and it terrified her.
"We are a family of three and we were suddenly all…separated," she said of Tuesday, June 20, the evening a storm packing 120 km/hour winds hit the city.
The City of Red Deer declared a local state of emergency as the wind storm downed trees, caused property damage and knocked out power to 35 per cent of homes, Kelly's among them.
"My cellphone battery was nearly dead; I had no power, no Internet, and no way of messaging the boys. You think you have a plan for this sort of thing but nothing went according to plan. Nothing prepares you for this," she said.
Kelly ran to retrieve Aaron, 8, from a friend's place, fortunately very nearby. With part of her family reunited, she worked her phone's contacts, texting a mom she barely knew to see if she could pinpoint where Ethan, 12, might be. He is part of a group of Grade Seven students training for the "Ultimate Science Trip" to Florida who happened to be scheduled for a late afternoon of fun activities through the parks system on Tuesday. With just three per cent left, a text came through on her phone: The boys should be at the Rec Centre.
As a City of Red Deer recreation employee who got her start at the Rec Centre, Kelly took comfort knowing that in addition to chaperones and teachers accompanying the group, facility staff were trained and caring, and the space was safe from weather conditions. Approximately 150 young students were being sheltered in the basement, in addition to patrons of the pool and the rest of the facility who sheltered in change rooms, according to protocol.
The group was among many sheltering in safe spaces at City and City-contracted facilities. At the Dawe, the aquatic leadership team took one look at the skies in the distance and without any indication from the weather forecast, acted quickly and according to training, ordering patrons to leave the pool and shelter in the change rooms.
Similarly, staff followed a well-practiced emergency response plan and helped kids and families enjoying the newly-opened Discovery Canyon get to washrooms and the River Bend clubhouse when previously sunny skies turned to dust.
For Kelly, she was especially reassured knowing that Ethan was in the company of family.
"[City staff] feels like family. And even if I didn't know specifically who was there (at the Rec Centre), the City hires the kind of people I'd feel good about taking care of my family," she said.
From the parent chaperones and teachers leading the Grade Sevens through a wind storm to the mom who kept her updated via text, it took a village to keep the community safe.
"Ethan said that before they could get to safety, trees were falling down all around them and they heard loud cracks," said Kelly, her own voice cracking with some emotion. "I'm so proud of my boys for staying calm. Ethan may have not liked storms when he was younger but this week his teachers singled him out for leadership, staying calm and comforting other students during the storm."