Pride Week in Red Deer
August 13, 2021
This week, August 8-14, Red Deerians join in celebration of Central Alberta Pride Week. To open Pride Week, Councillor Ken Johnston joined the Central Alberta Pride Society's kick off event to deliver the official proclamation.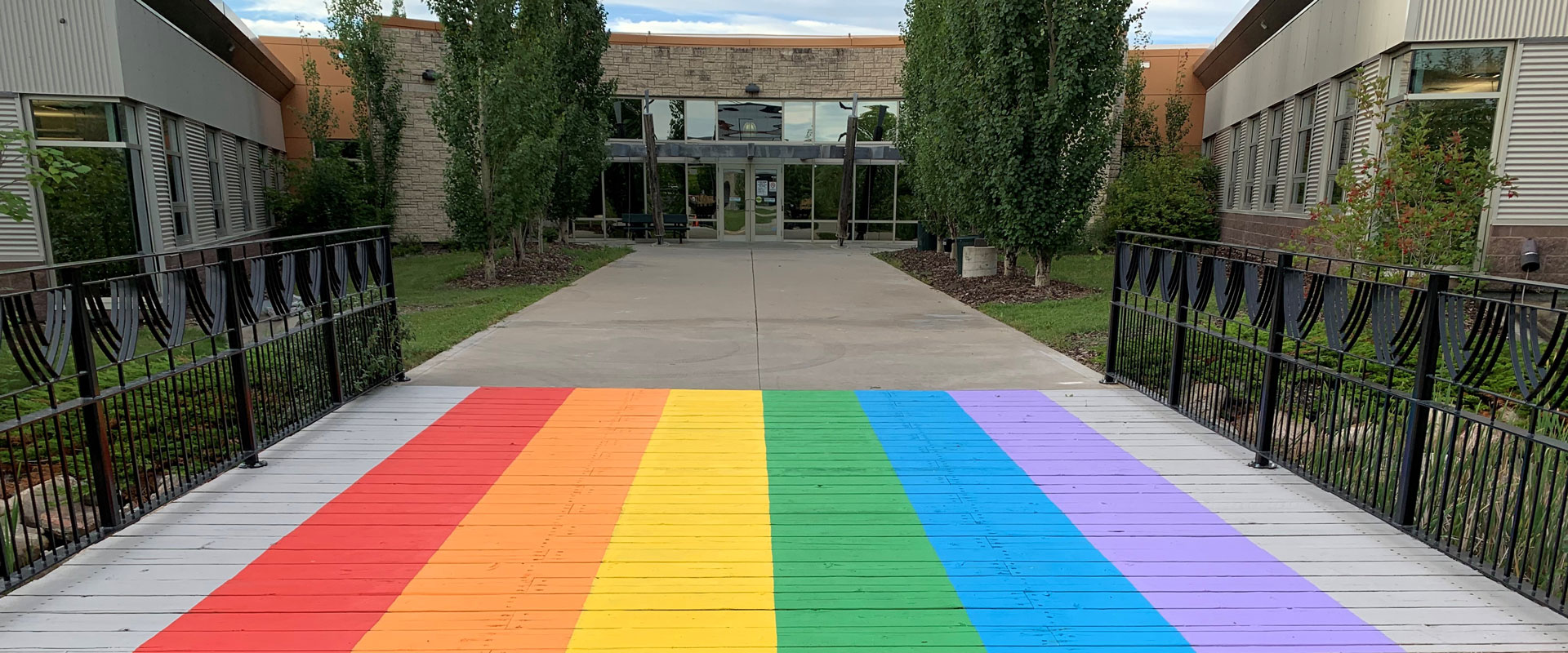 "It was a great joy and honour to be a part of the kick off to Central Alberta Pride Week and, and on behalf of Red Deer City Council and the citizens of Red Deer, read the proclamation," said Councillor Ken Johnston. "As the proclamation states, Red Deer is committed to building a community that is free of discrimination and be a place where citizens can feel free, everyday. This week in Central Alberta, we celebrate diversity and work to facilitate support from the community. Red Deer is a place where all persons are treated with dignity, respect and equality and we encourage Red Deerians to help raise awareness for our aspiration to be free of discrimination and to affirm personal belonging for all."
"As the Officer in Charge, one of my top priorities is to establish a strong relationship with the community we serve," said Superintendent Gerald Grobmeier. "While Pride Week is a wonderful opportunity to show support for the LGBTQ2S+ communities within Red Deer, this is just a small step in developing an important, ongoing relationship with the community."
Alongside these week-long celebrations and symbols of support, The City has some permanent, year-round celebrations of Pride. Last year, city crews installed a permanent rainbow crosswalk across Little Gaetz, in partnership with the Central Alberta Pride Society. And last fall, a rainbow bridge was installed at The City's Civic Yards to serve as a year-round symbol of The City and the community's commitment to being a more welcoming and inclusive space for the LGBTQ2S+ community.