Graduation Day
July 07, 2022
On Friday, June 24, friends and families came together to celebrate the graduation of 22 recruits of the Red Deer Emergency Services Fire Academy.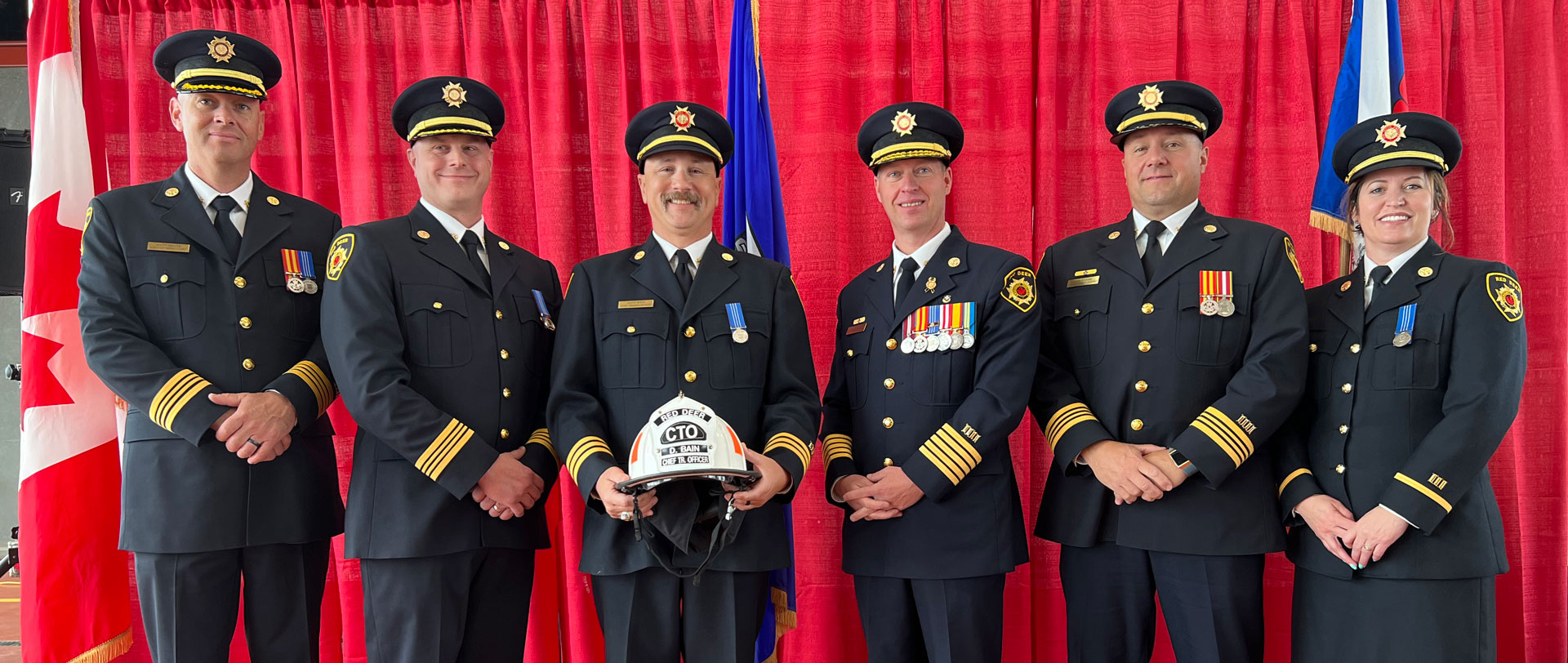 The celebration was the first in over two years, as ceremonies were put on hiatus during COVID-19 restrictions. Although most of the recruits celebrating have actually been full-fledged Fire/Medics for months, even years, the graduation ceremony marked the official launch of their service to Red Deer.
"Typically, graduation ceremonies are held to honour the significant pledge recruits undertake as emergency first responders immediately after they successfully complete training," said Chief Training Officer Dave Bain.
Though Class 119, 120, 121 and 122 have all been serving the community on both ambulance units and fire engines for a lengthy time, the Senior Team at RDES wanted to celebrate their hard work and commitment despite starting in such unprecedented times.
While addressing his fellow graduates, Quintin Senger spoke about why he chose to train for Red Deer's unique role of Fire/Medic: "I chose Red Deer for the diversity of opportunities it offers. Above all, it's the crew, camaraderie and collaboration that drew me to this job."
These fire medics will now be an integral part of Red Deer's Emergency Response community, responding to a wide range of incidents including house fires, motor vehicle collisions, people in medical distress, ice/river rescues, hazardous materials response, high-angle rescue and many other types of emergencies.
On Friday, Chief Training Officer (CTO) Dave Bain was also celebrated during a formal Changing of Command ceremony to recognize his promotion to the role of Chief Training Officer. The day was filled with lots of smiles, laughs and cake.
Congratulations to our 22 graduates and CTO Bain!