First pipe ceremony at Red Deer RCMP detachment
September 22, 2022
This past Wednesday, Indigenous community members were invited to the Red Deer RCMP downtown detachment to hold the very first pipe ceremony event at the detachment.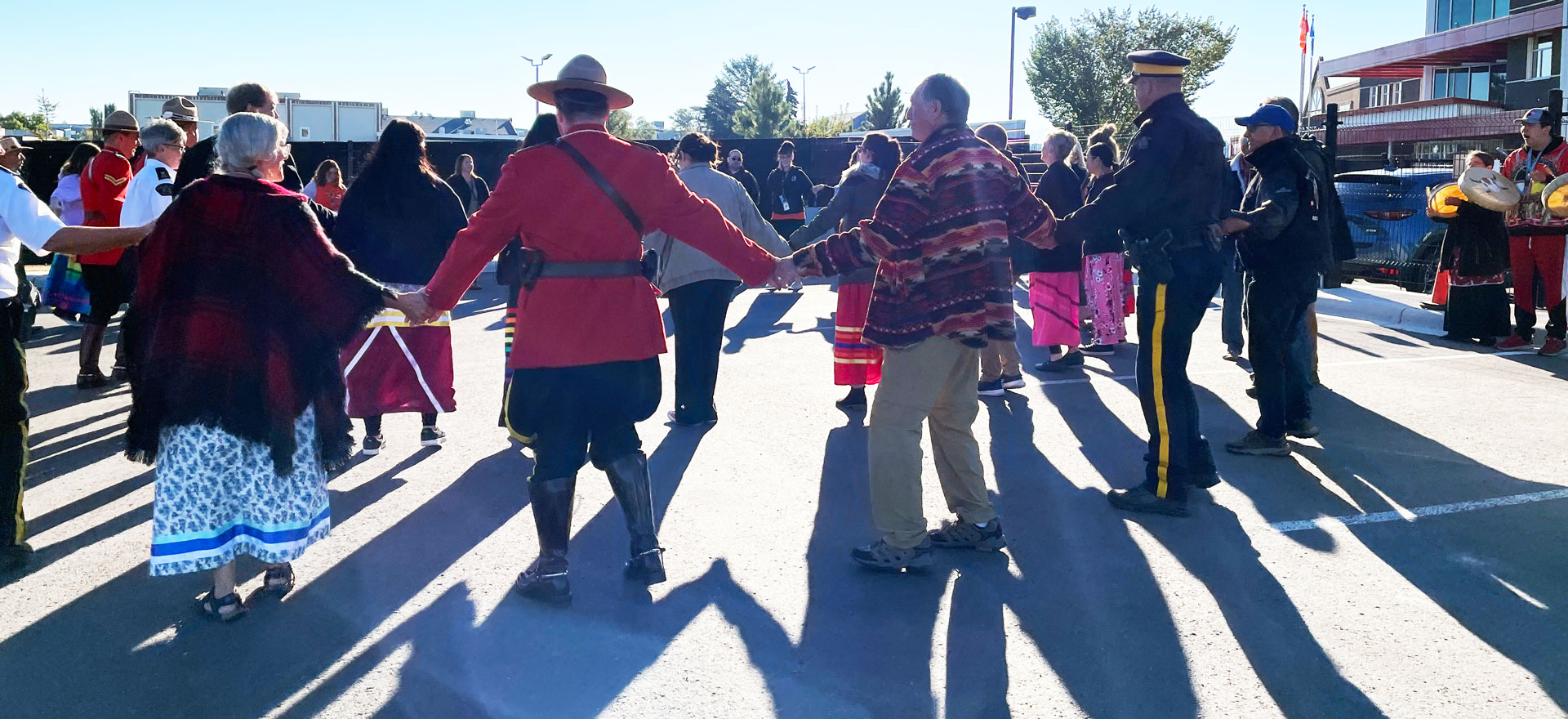 The RCMP also invited City of Red Deer employees and City Council representatives to take part in the pipe ceremony, smudge and round dance.
The day was a part of the Red Deer RCMP's efforts to better understand, develop and grow relationships with, and listen to Indigenous partners as part of the reconciliation process.
"Today was only a small step in our Truth and Reconciliation journey; we will continue to seek out opportunities to build relationships and trust with these community members we are so proud to serve," said Superintendent Holly Glassford.
The event was also an opportunity for the RCMP to learn more about traditional indigenous practices as well as provide a space to hear concerns and answer questions. The RCMP thank the Elders for their teachings and all of our Indigenous partners who joined us during the ceremony.