Delivering the season of giving
December 22, 2020
Traditionally the Christmas season is a time when our community comes together to support the many local charities who work to support our citizens in need.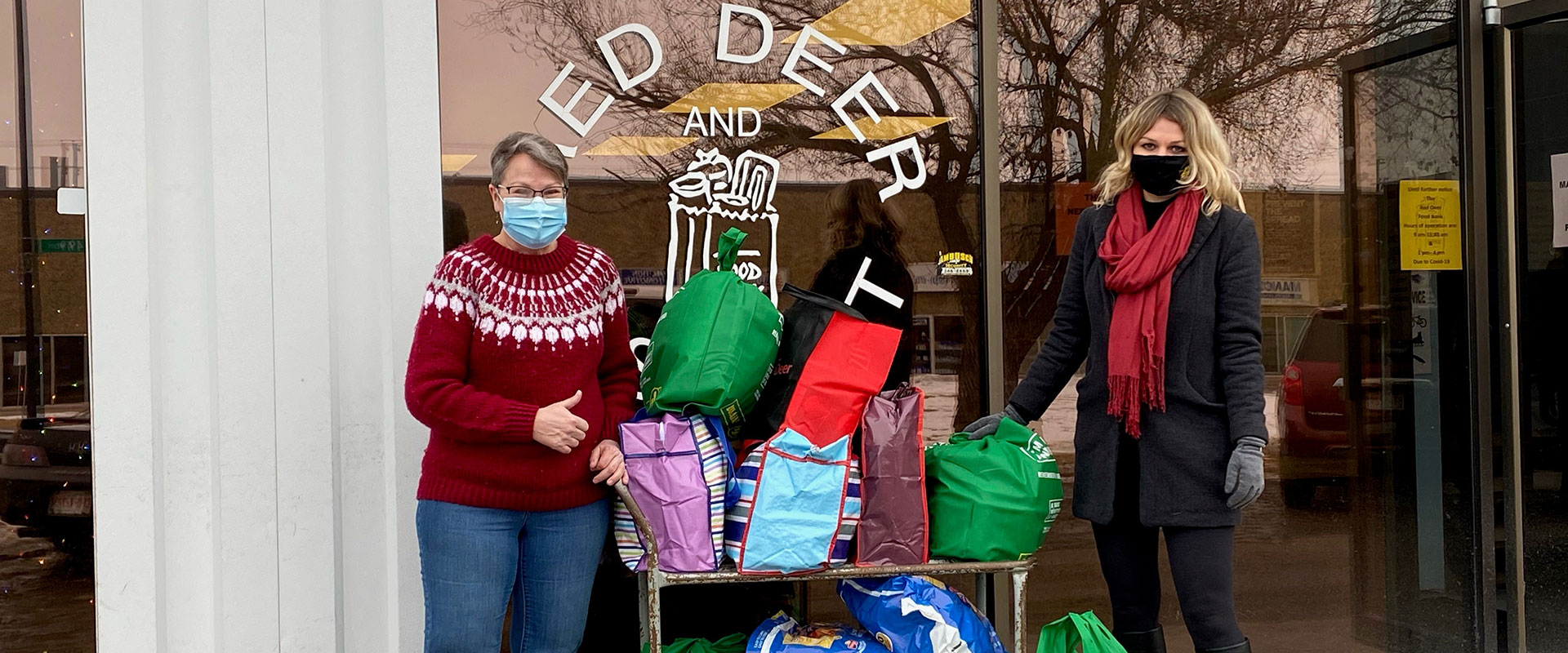 Everything from adopting families to toy drives, and charity events to silent auctions. True to our community spirit, many charities have adapted their fundraising efforts, and Red Deerians are stepping up, as they always do.
For Red Deer City Council, this time of year is often spent attending charity events and supporting various organizations. With events and other in-person activities not able to proceed, they took a different approach.
"Like so many Red Deerians, my Council colleagues and I are committed to supporting our local charitable organizations during the Christmas season," said Mayor Tar Veer. "This year more than any other, local organizations and the people they serve are depending on the generosity of the season to help them weather the pandemic."
On December 21, Mayor Tara Veer paid special (physically distanced) visits to seven charities in Red Deer to drop off donations and thank volunteers for the hard work they do. Each organization received the items most in need: toys for the Red Deer Christmas Bureau; food for the Red Deer Food Bank; and personal items for CAWES, Safe Harbour, the Mustard Seed, 49th Street Youth Shelter and Bethany Care College Side.
"Even though we were unable to donate through traditional events and fundraisers, it is important to lead by example and still lend our support to our local charities in these trying times," said Mayor Veer. "Each of these organizations plays a critical role in serving our community and I know they are working tirelessly to ensure those in need are able to share in the Christmas spirit".
Many local organizations are still in need of donations. If you are interesting in donating, please reach out to your local charity of choice.