Community in the eyes of our youth
July 06, 2017
New public art in the downtown expresses community from the perspective of local high school students.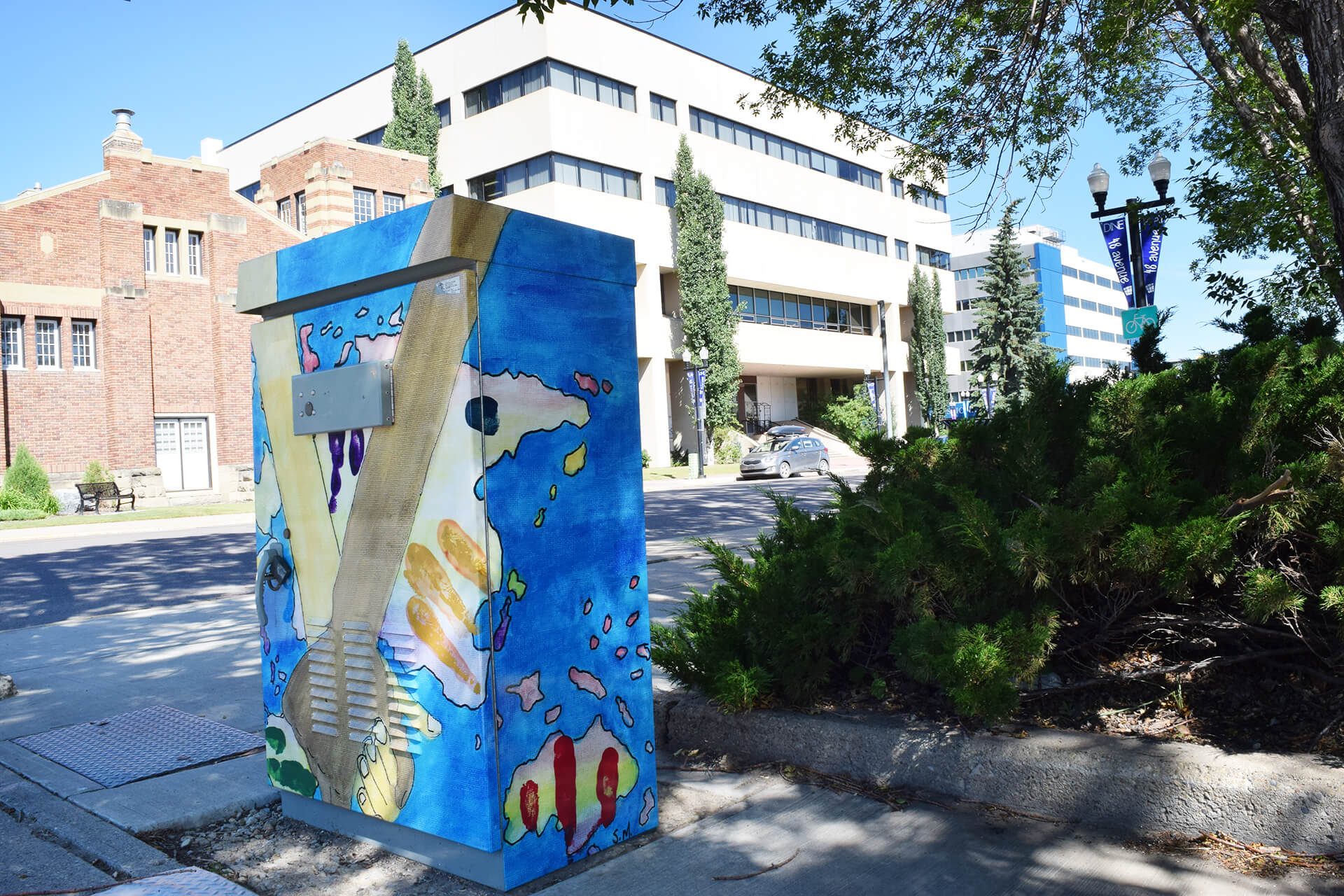 When in downtown Red Deer, you'll notice some new public art displayed in an innovative way. Four utility boxes are now wrapped with beautiful pieces of art created by local artists.
Students from École Intermédiare Central Middle School and École Secondaire Notre Dame High School were asked what community means to them. And they were asked to answer through visual art rather than words. The results are both beautiful and powerful.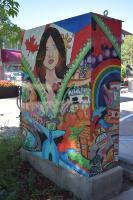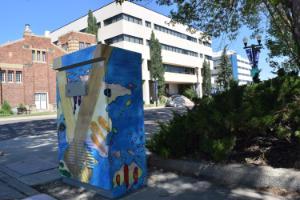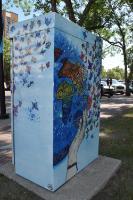 The Downtown Community Development Committee (DCDC), consisting of representatives of The City, Downtown Business Association, business owners and other downtown stakeholders, worked with community partners Central Alberta Refugee Effort and Red Deer Public School Board to connect with students to create works of art, with support from Reid Signs throughout the process. This public art project by the DCDC is one of the strategies to increase safety, wellbeing and community building within the downtown.
"Projects such as this one not only beautifies the downtown but also helps to create a sense of belonging and build community in the area," said Duane Moleni, DCDC member. "Art in general generates a feeling, and what these students created does just that through the intricate details of what Red Deer means to them."
The art placed throughout the downtown core represents community from the eyes of Red Deer's youth. Take a closer look when walking by and see that there is representation of love, inclusion and welcoming among many other reasons why so many call Red Deer home.