A lesson in caring
February 26, 2021
Don Campbell Elementary students learn many important skills through their time at the school, but some of those lessons don't include math or reading; they're about community and the importance of taking care of each other.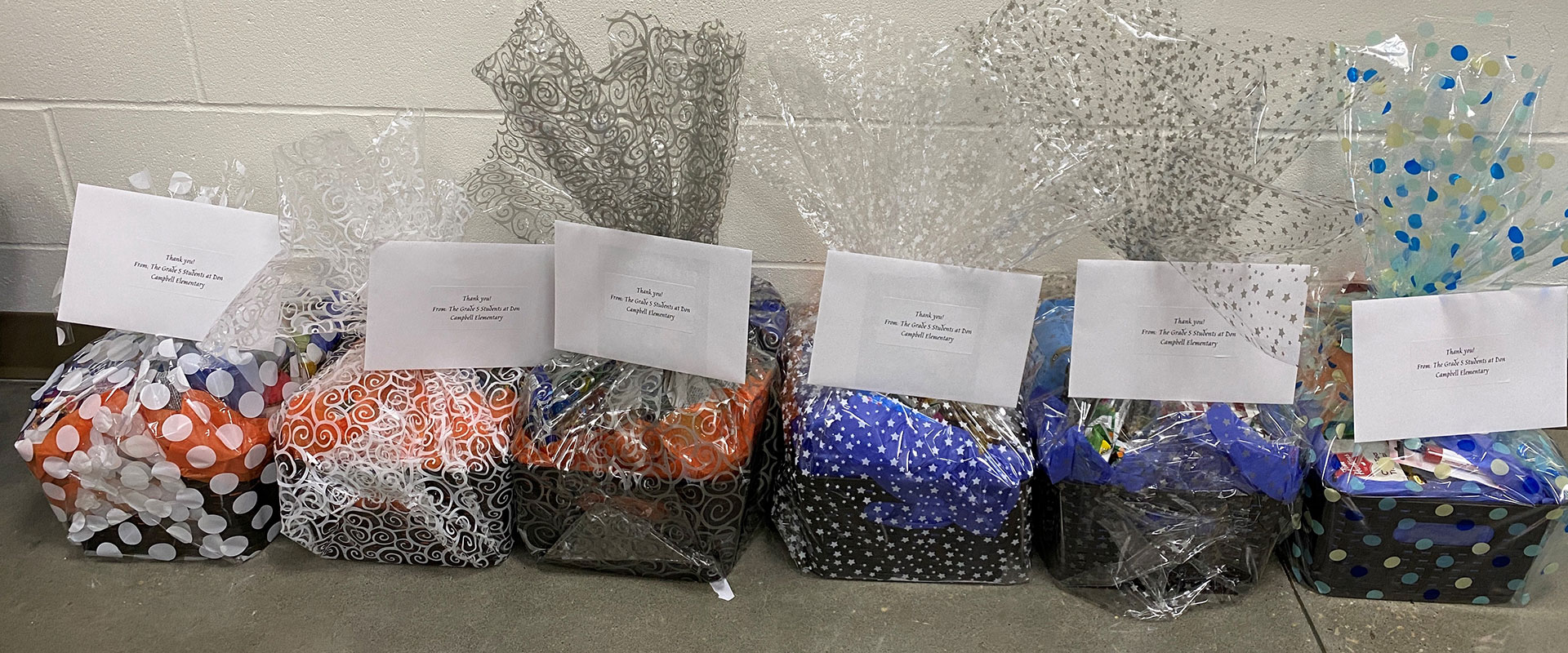 In February a member of the community asked the Grade 5 teachers if they would consider collecting items to donate for front line health care workers. Teachers, Colin Christensen and Krista Mclean loved the idea and presented it to their classrooms.
"The enthusiasm when I asked them was incredible and everyone bought in right from the beginning," said Mr. Christensen, "I was overwhelmed with how quickly the students and their families took this on."
Initially the teachers were expecting to fill a basket with items such as granola bars, chocolates, gum, mints, hand sanitizer, lotion, lip balm, coffee, tea, and other items to deliver to front line workers. The kids came through with enough items to fill six baskets. The baskets were safely delivered to different units at the Red Deer Regional Hospital and a couple of long-term care facilities in Red Deer.
"The grade fives did this because we wanted to show appreciation to people on the front lines in the health care setting. We all know how hard they work to keep our local community safe," said Christensen, "We have talked about what else we can do as we progress through the rest of the year. Don Campbell would be so proud!"